Keep Writing subscription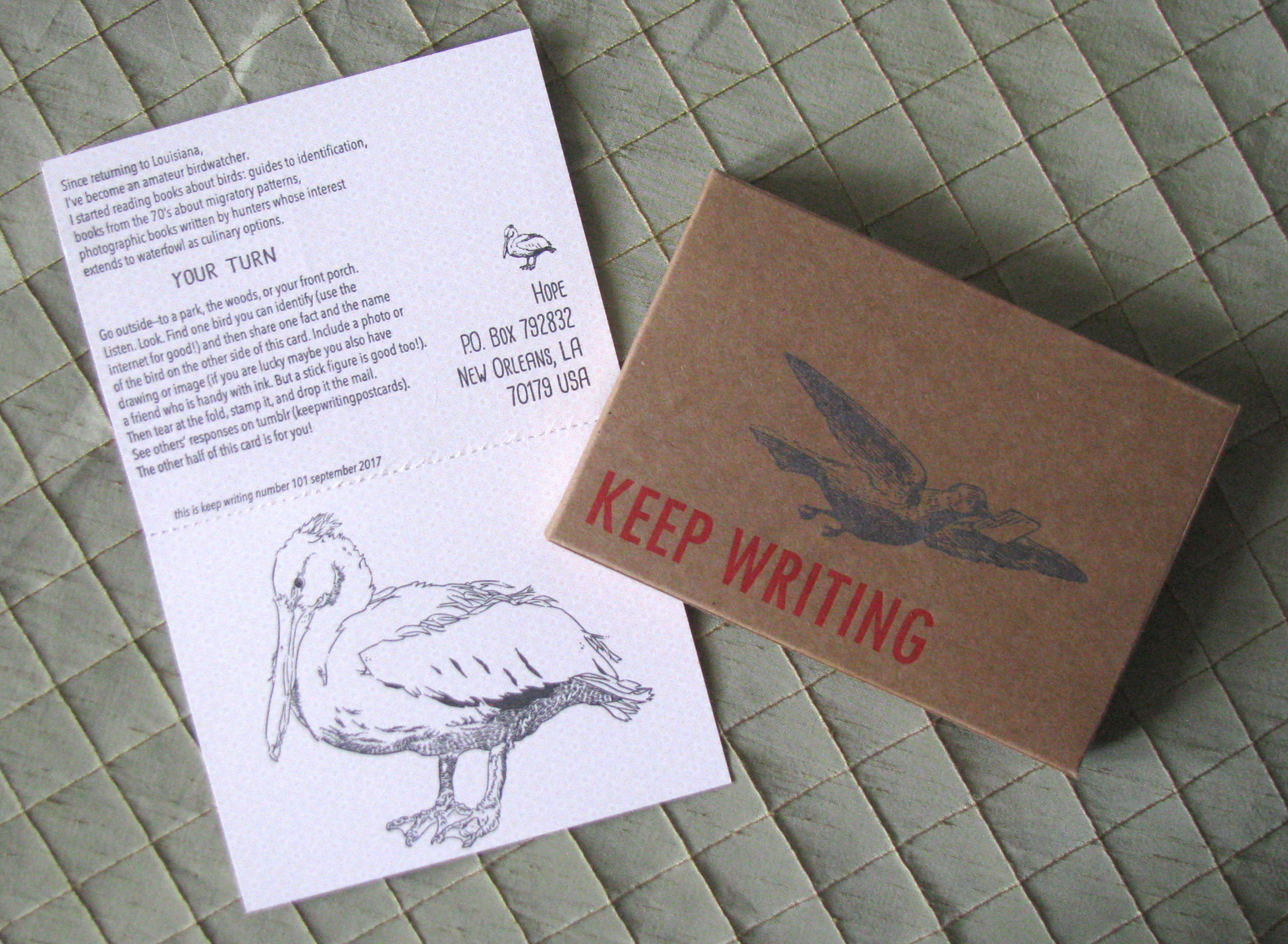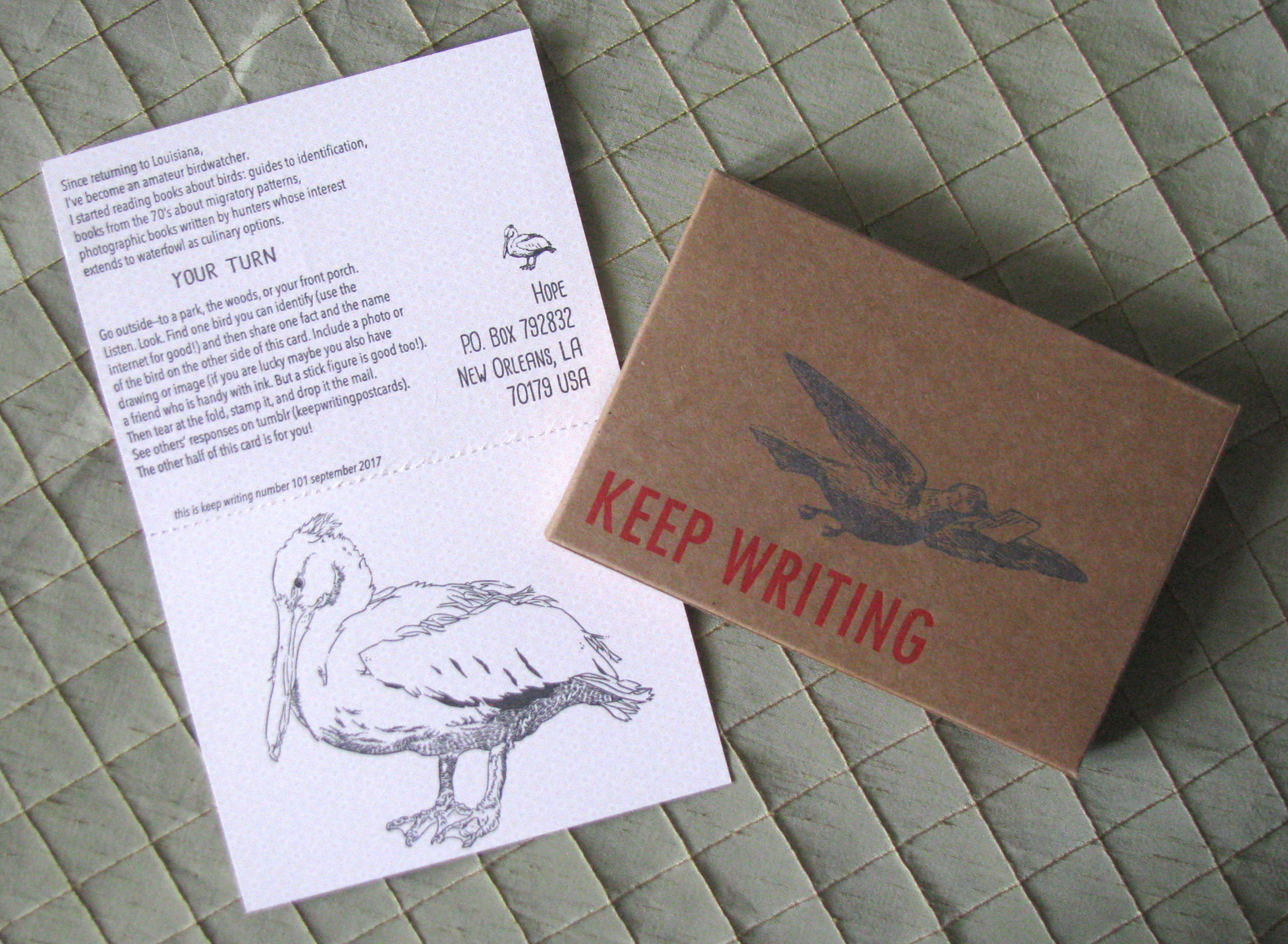 Keep Writing subscription
Want pretty mail? Receive one handmade letterpress printed postcard month for one year. Each card is a 5.5x 8.5 folded card that tears in half--one half is a custom designed print for you to keep. The other half has a question or prompt for your response.
Started in 2008 as a way to keep in touch with friends, the project is currently approaching its 10th year and celebrating by collaborating with a different artist every month for new cards.
Previous themes have asked participants about: holiday traditions, possible knuckle tattoos, getting lost, and lots more. Responses may be hand written, drawn, cut and paste or any way you want!
Available as a gift too! Just fill out the recipient's name and address when prompted.
*one letterpress card every month
*includes a letterpress print and a postcard for a response
*many examples of previous cards can be seen here.
*Want to see what mail people have sent me? All responses are archived here.
*answers to all your questions here
*price includes domestic postage
**LIFETIME subscription available only for domestic orders--you will receive postcards as long as you are around to receive them and the project continues. Lifetime memberships are not transferrable and you are responsible for any change-of-address. If you have any questions about a lifetime membership, feel free to email me at gutwrenchpress@gmail.com before you purchase.