zine--How to Send a Letter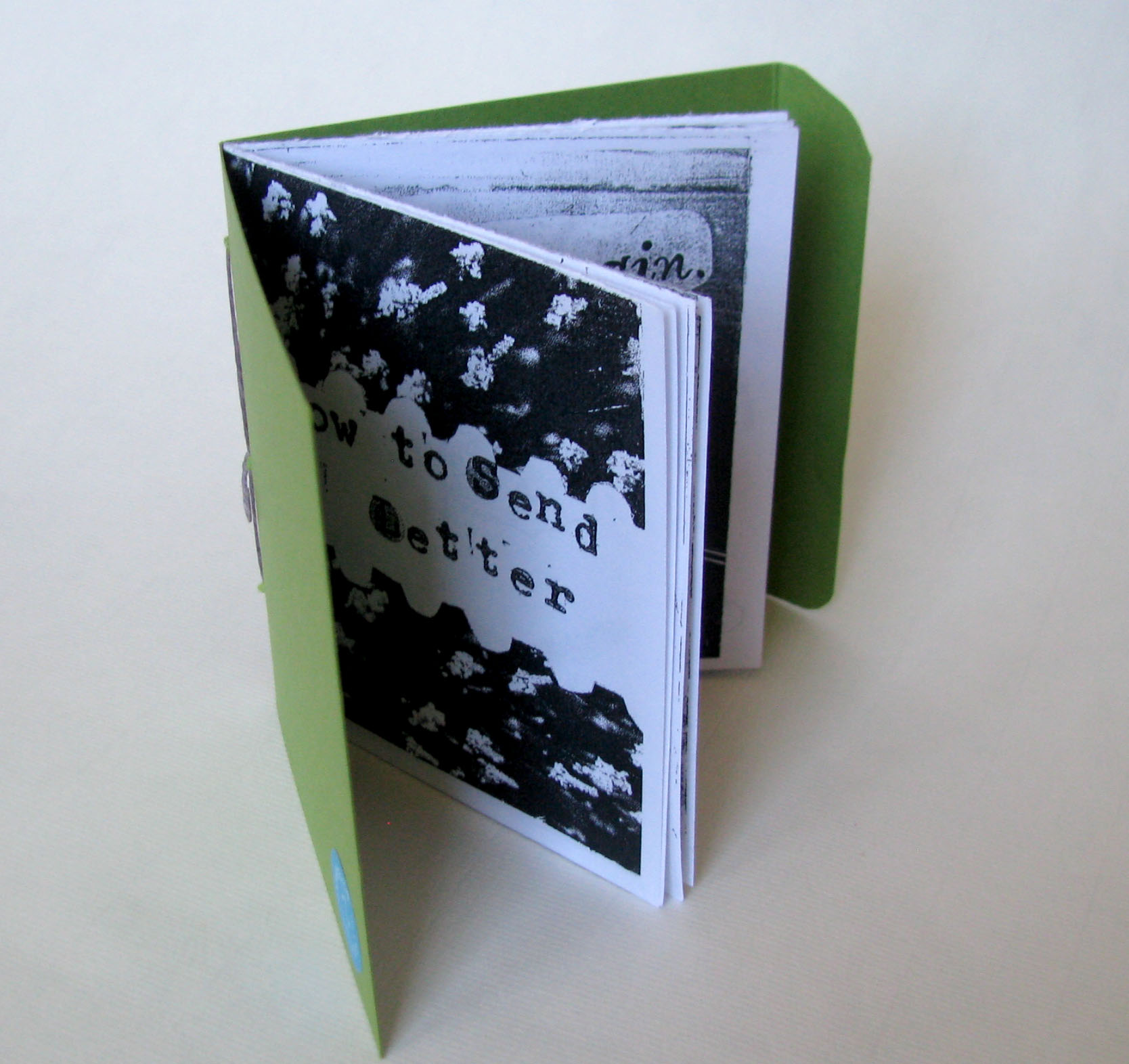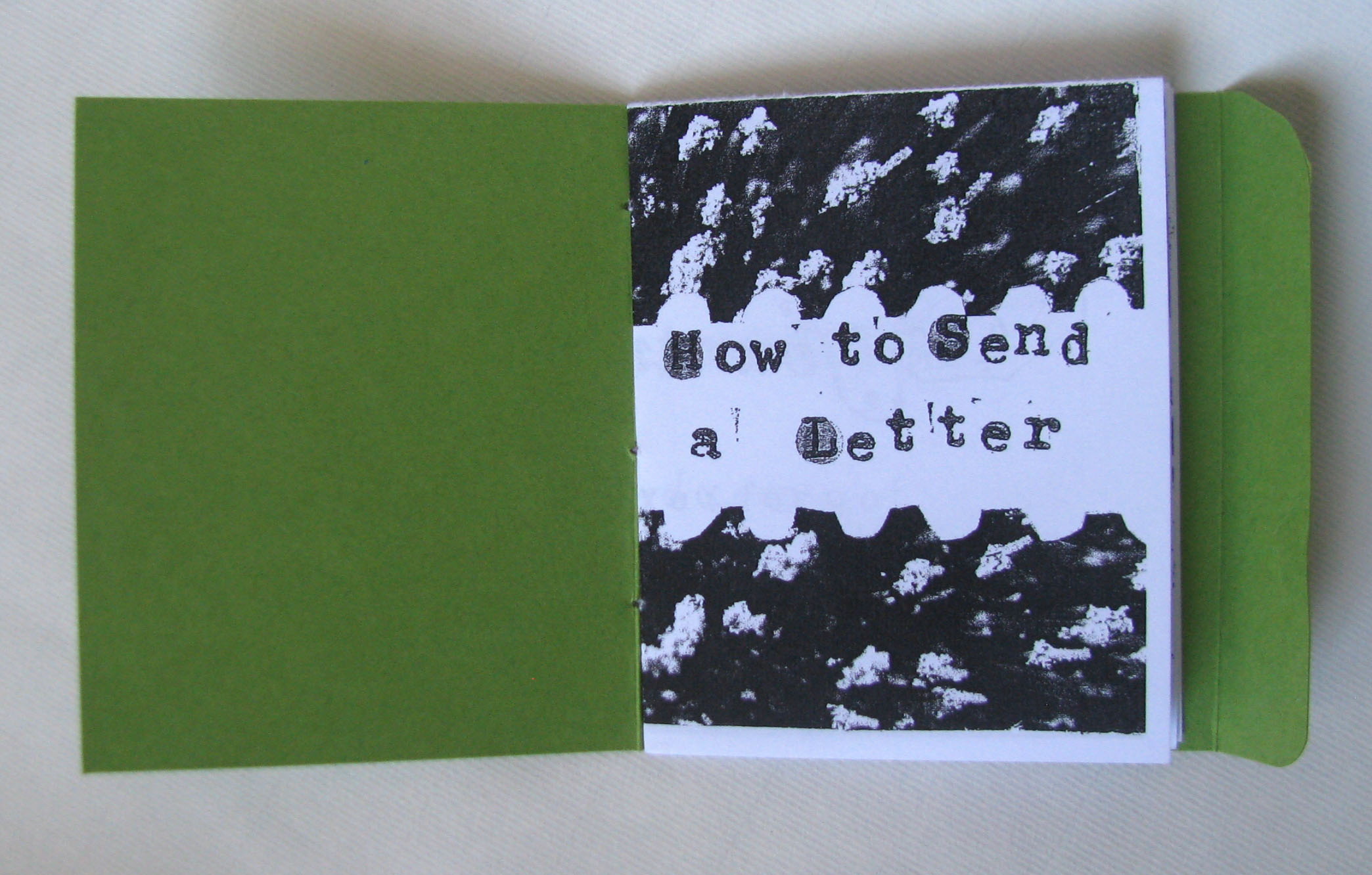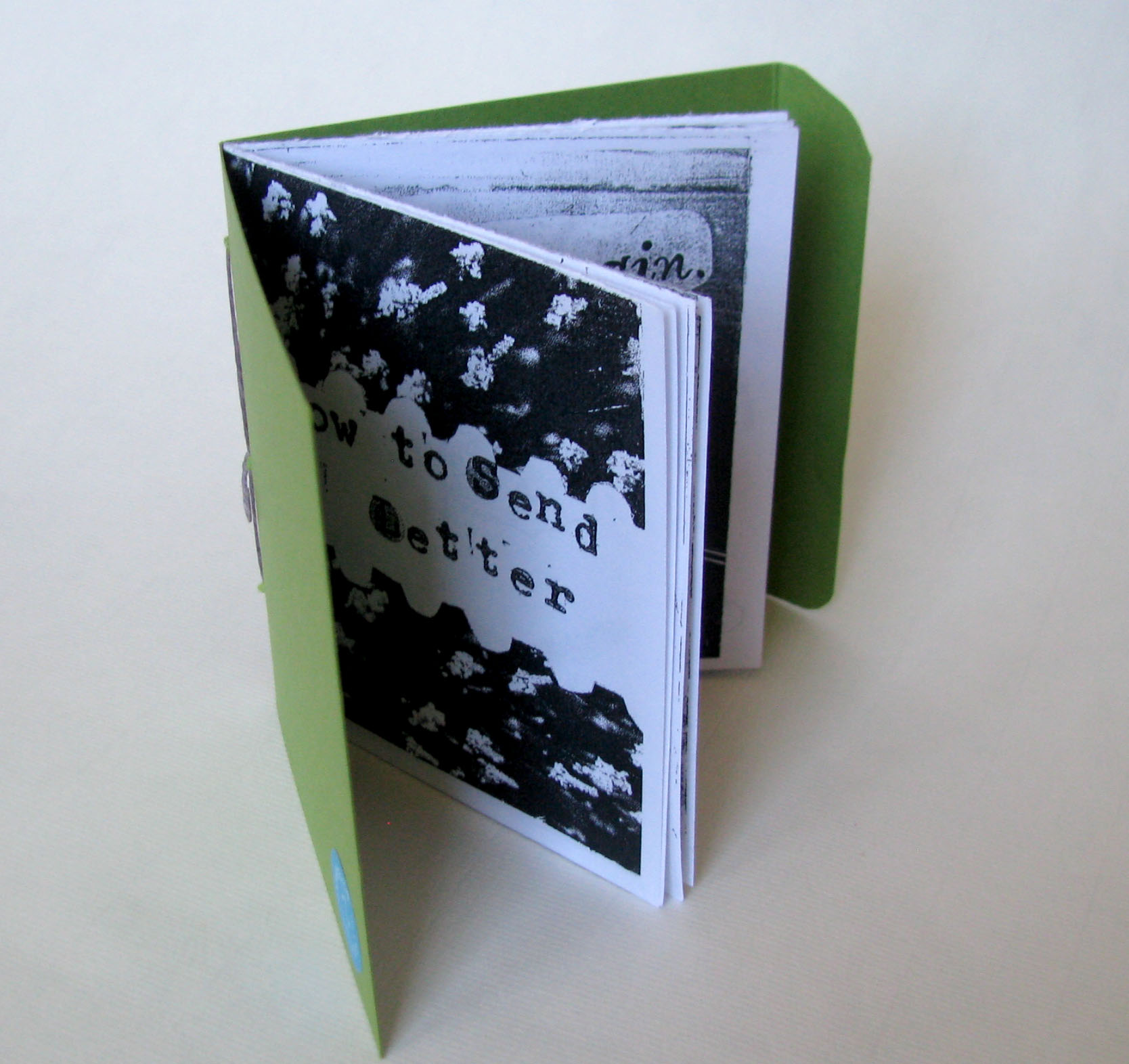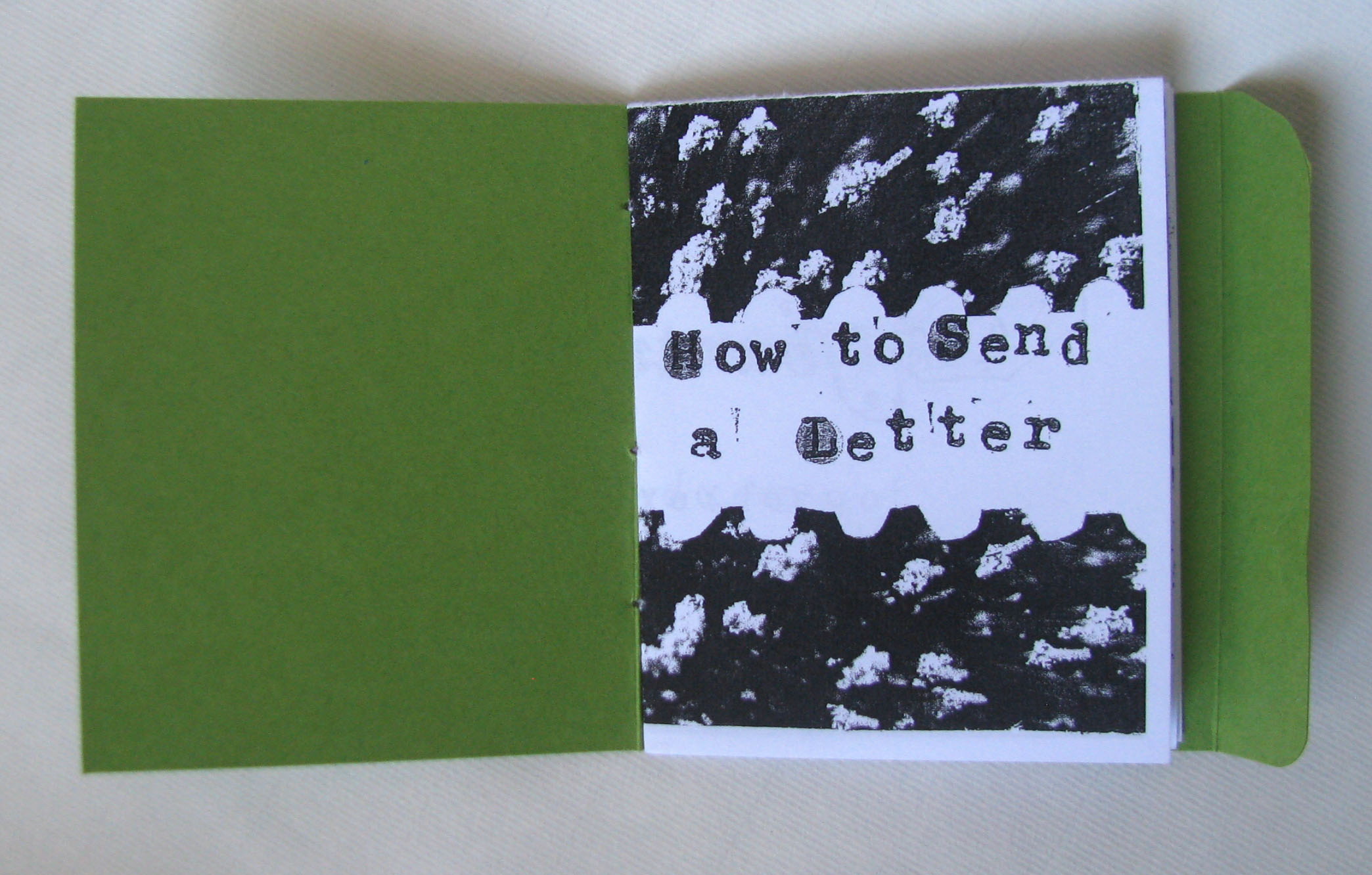 zine--How to Send a Letter
A zine is a small book, like a mini-magazine, filled with stories, drawings or both. This zine is a unique issue offering instructions for writing and sending a letter-- a lost art that may require some practice.
Eight short photocopied pages with original artwork and lettering, all folded into a brightly colored envelope cover with a hand carved stamp.
A great gift for a penpal or for a not-so-great penpal!