Zine--Where You From #5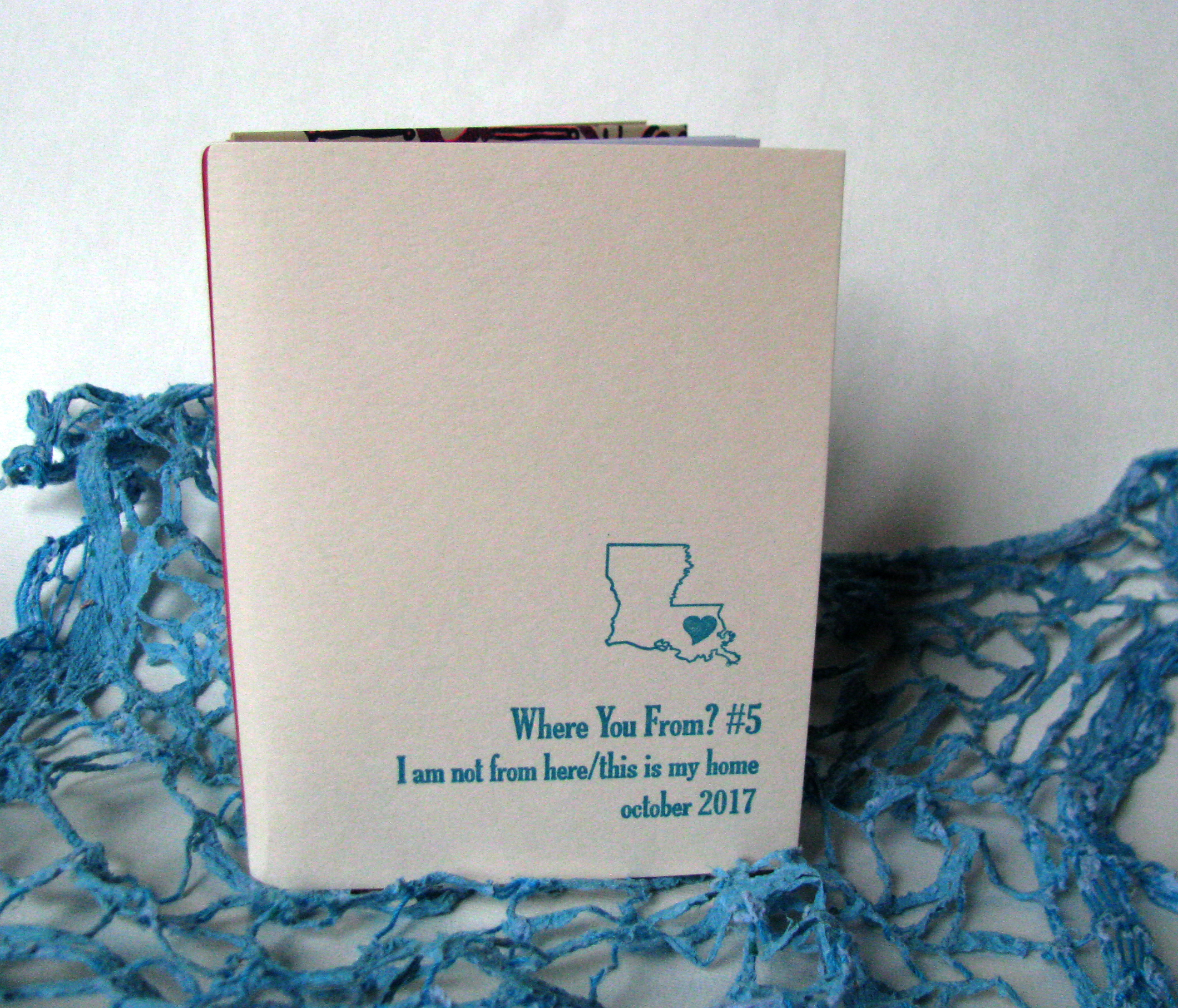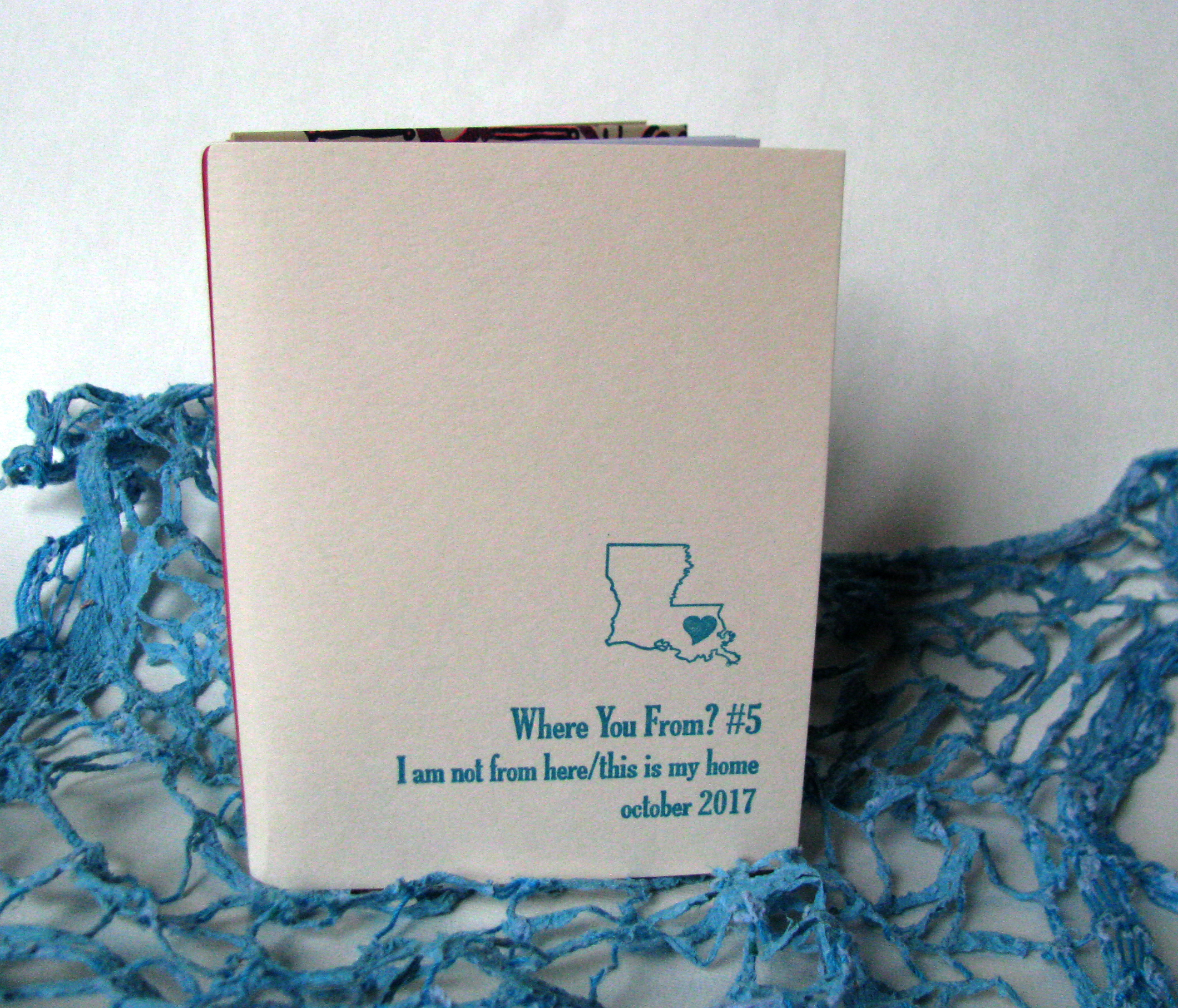 Zine--Where You From #5
Where You From? explores stories about homes and hometowns, about why we stay and why we leave.
The 5th issue, completed October 2017, is about the year I commuted from New Orleans to Baton Rouge weekly after deciding to move back to Louisiana. Stories about the landscape and wildlife of South Louisiana, about highway driving and detours, and about moving back home to a place you are not from.
Also included is an 11 x 17map, handdrawn with photos, Riso printed in two colors by Constance of New Orleans. The map includes sites along the highway and the Mississppi River between New Orleans and Baton Rouge.

*quarter size booklet, measuring 4.25 x 5.5 inches
*56 pages photo copied
*letterpress printed cover
*includes pull-out map, 11 x 17 inches, 2 color risograph print