Zine--Where You From #6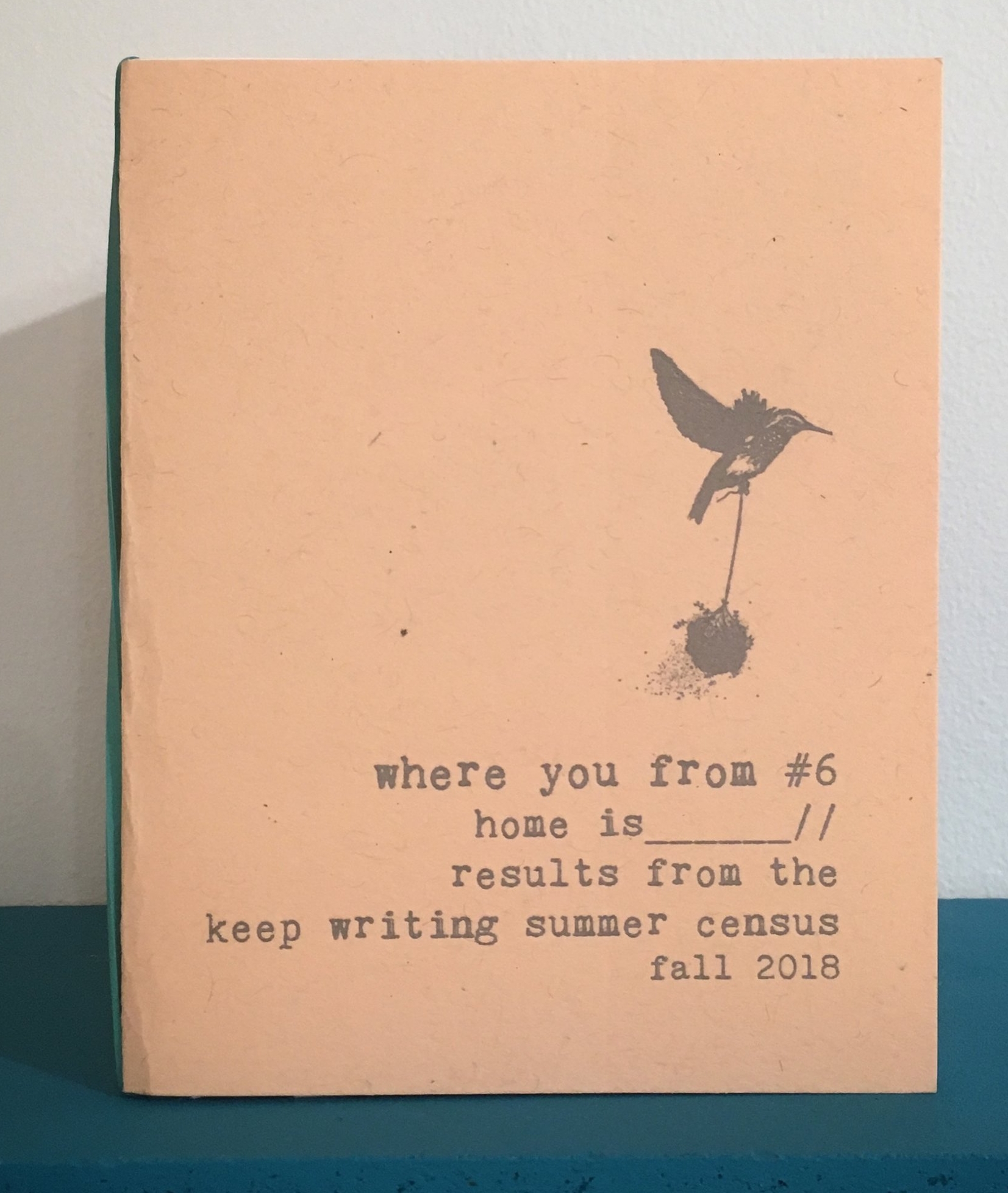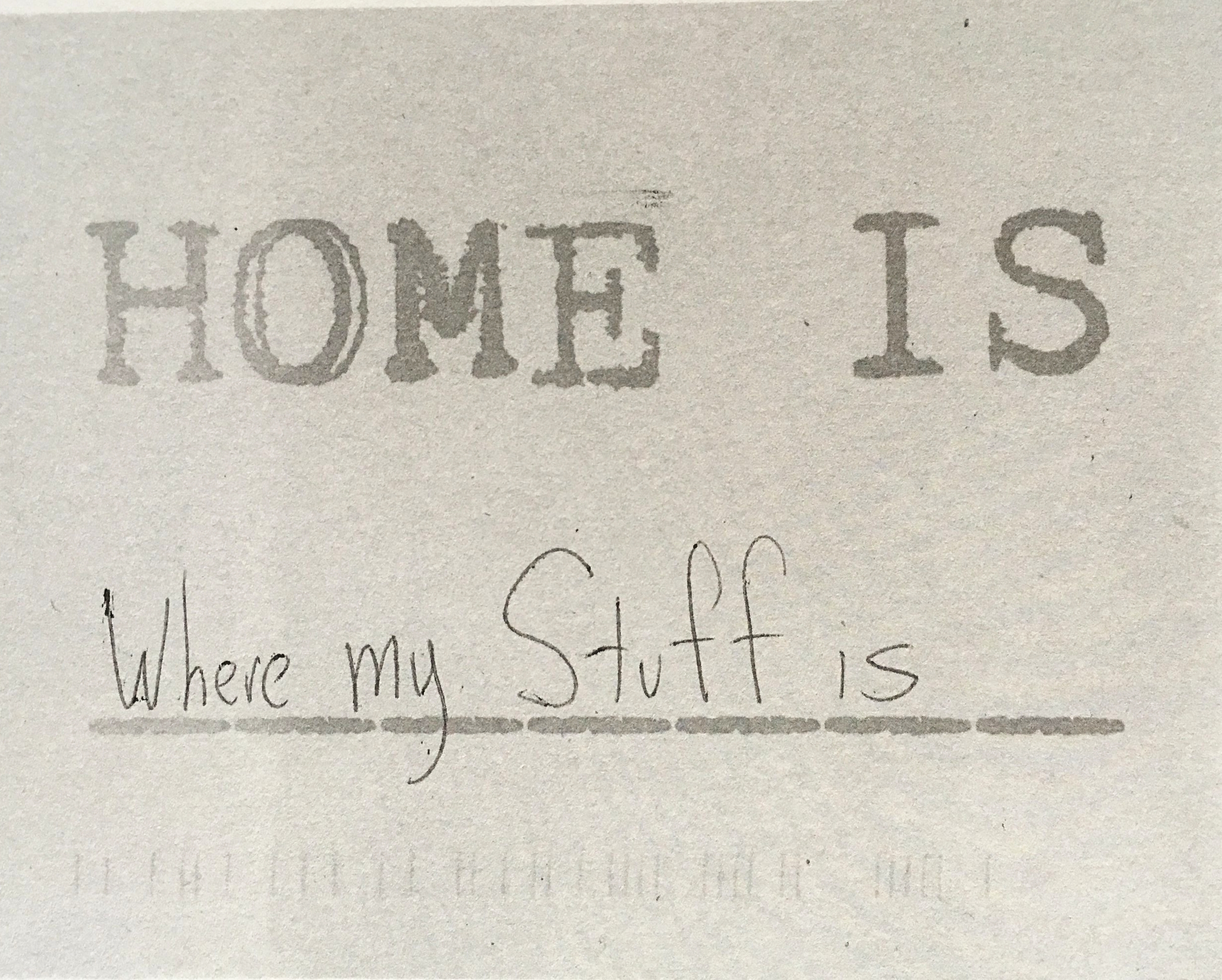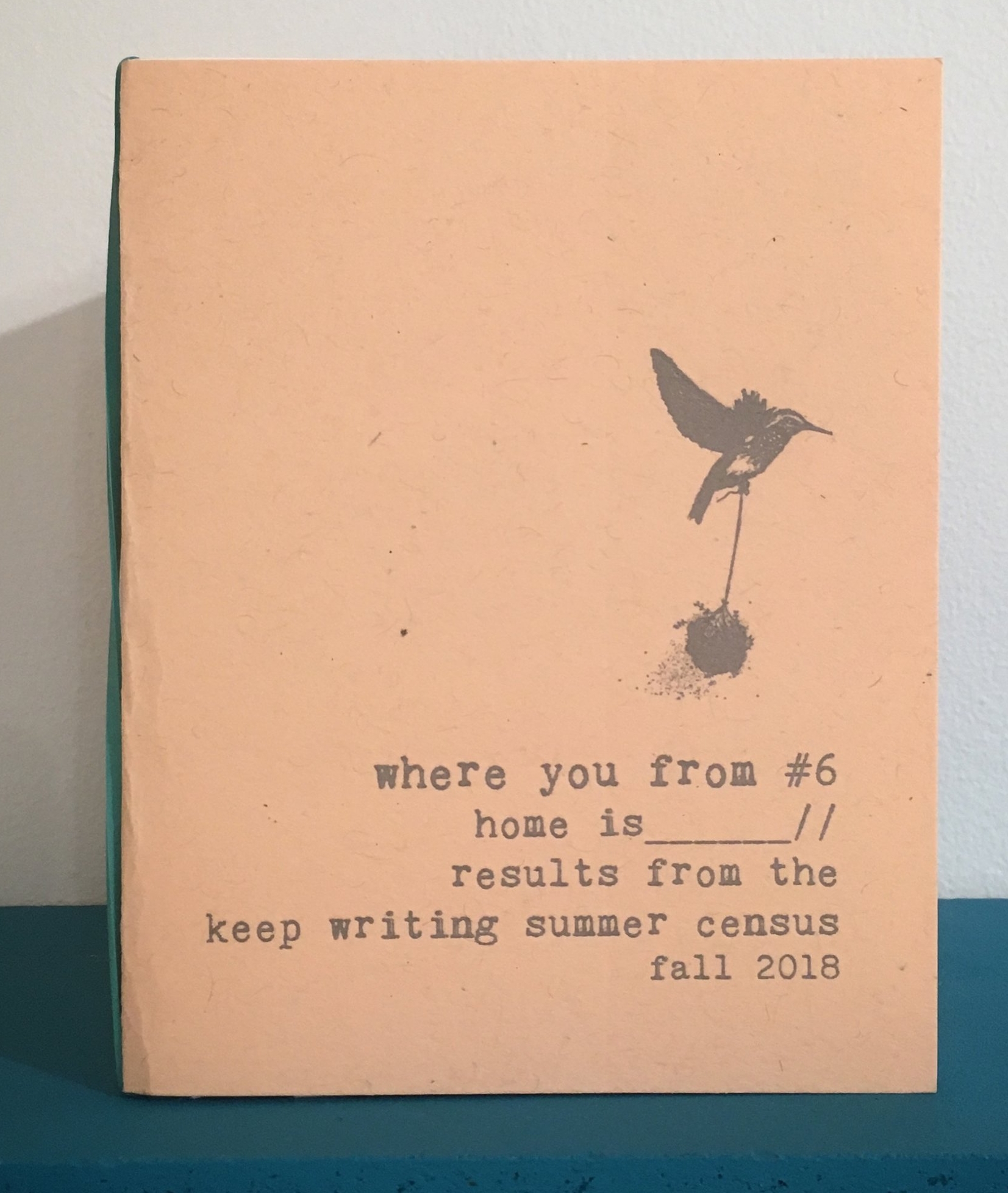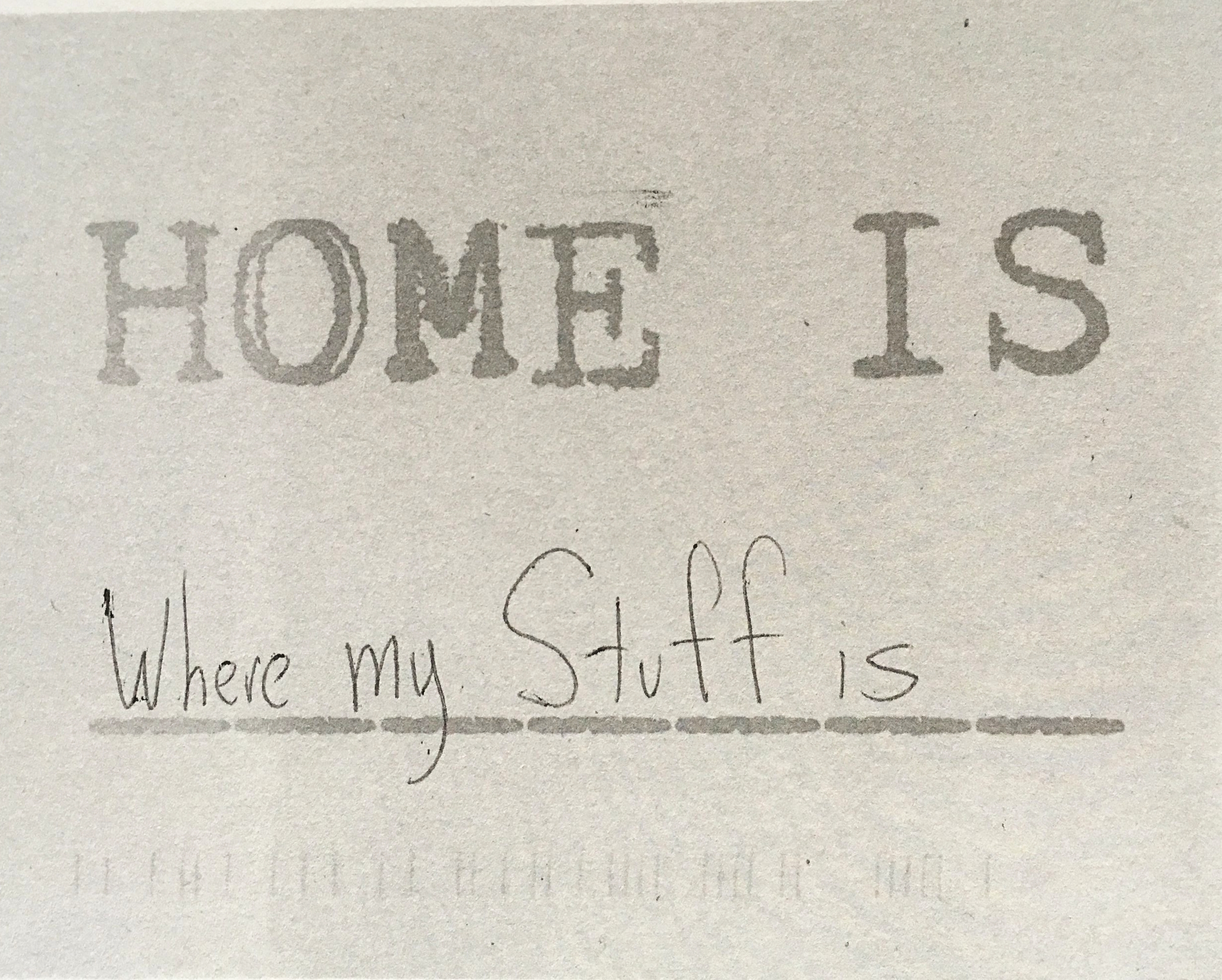 Zine--Where You From #6
The sixth issue of the zine about hometowns featuring the results of the 2018 Keep writing Summer Census. That summer, I asked over 1300 people in New Orleans where they are from, where they consider home and what home means to them. New Orleans used to be a quiet lovely place in summer, too hot for festivals or weddings. But our tourist economy has started convincing people otherwise. This is my attempt to document some of the trends I've noticed since moving to New Orleans in 2002, especially since Hurricane Katrina.
Results, reflections, hand drawn graphs and 20 images of responses make up this 72 page zine. It measures 4 1/4 by 5 1/2 inches closed (quarter-sized) and is bound with a blue rubberband.
Orignially released November 2018 as part of the 10th Anniversary of the Keep Writing project.